15 DAY CLEANSE - 30 capsules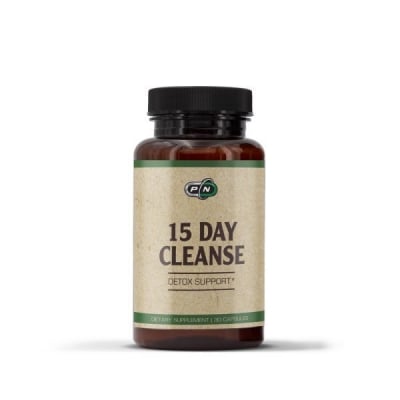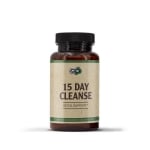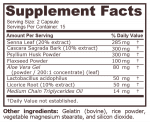 Add to Favorites
Your favourite products
Pack: 30 capsules
Manufacturer: PURE NUTRITION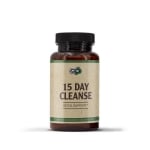 15 DAY CLEANSE - 30 capsules
Add to cart
Information
What is 15 DAY CLEANSE by Pure Nutrіtіоn?
A health food that is specially formulated to cleanse your body in 15 days.
The formula contains natural and effective laxatives such as senna leaves, cascara sagrada, psyllium husk, lactobacillius, aloe vera, flaxseed, licorice and MCT.
Natural laxatives are foods or herbs that help cleanse the intestines.
Natural remedies work in different ways.
These can be divided into the following categories:
Stimulating laxatives
Mechanical stimulants
Osmotic laxatives.
Why choose 15 DAY CLEANSE from рurе Nutrіtіоn ?
GMP certificate for quality
Fast 15 day body cleansing program with high efficacy
Non-GMO.
Directions:
Take 1 to 2 capsules per day before bedtime with plenty of water (at least 250 ml).
Use no more than 15 days, after a rest period of 6-8 weeks.
Additional tip: We recommend to start the program during the weekend, while you are in the comfort of your own home. This way you will be able to see how your body reacts to the pills. If you are experiencing prolonged discomfort, you can reduce the dose from 2 to 1 capsule. It is important to drink plenty of water and stay hydrated throughout the cleansing period.
WARNING!
Keep out of reach of children!
Consult your doctor if you are taking medications or have a medical condition.
Details
Product type
Specialized formulas
Tonus
Barcode (ISBN, UPC, etc.)
8100058360674
Healthy dietary supplement that helps cleanse the body