A-Z Vitamins - 90 tablets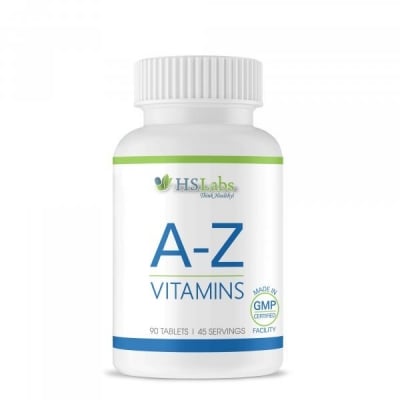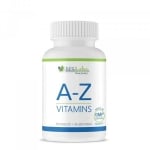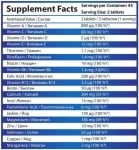 Add to Favorites
Your favourite products
Pack: 90 tablets
Manufacturer: HS LABS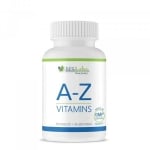 A-Z Vitamins - 90 tablets
Add to cart
Information
A-Z VІTAMІNЅ - HEALTH FOR THE WHOLE FAMILY!
The vitamin formula A-Z VITALNS from HS LAVS contains 12 vitamins and 8 minerals.
The combination of vitamin and mineral formulas is important because:
Boosts immune protection
Gives energy and tones
Provides all the vitamins and minerals our body needs
In our hectic daily lives, eating healthy and nutritious food is often a challenge.
The daily stress to which we are subjected, combined with a diet on food lead to decreased tone and susceptibility to viruses and diseases.
The A-Z Vitamins formula from HS LABS contains some of the most important vitamins and minerals like:
Vitamin C
B group vitamins
Vitamins E and D
Magnesium
Zinc
Iron
A-Z Vitamins are suitable for daily intake by men and women of all ages, regardless of physical activity. They are suitable for omega 3 fatty acids and digestive enzymes.
Directions:
1 dose (2 tablets) per day with food.
WARNING!
Keep out of reach of children!
Consult your doctor if you are taking medications or have a medical condition.
Details
Barcode (ISBN, UPC, etc.)
3800234190457
Daily vitamins to boost immune protection, tone and energy