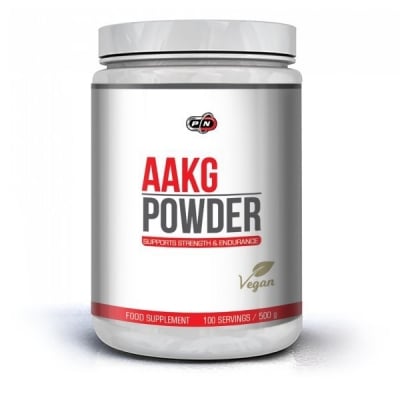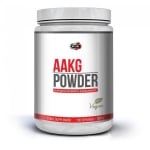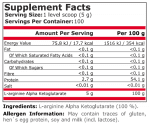 Add to Favorites
Your favourite products
Pack: 500 g
Manufacturer: PURE NUTRITION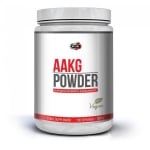 Add to cart
Information
AAKG POWDER by Pure Nutrіtіоn is a compound of the amino acid Arginine with Alpha-Kethoglutarate
Arginine is a conditionally substitutable amino acid as it can be synthesized in the body under certain conditions.
Arginine plays an important role in a number of processes, among which are nitrogen oxide levels, blood pressure, growth hormone production and blood pressure reduction.
Properties of AACG POWDER
Arginine, despite its beneficial properties, has low absorption in the human body.
For example, AAKG POWDER as a compound is almost 10 times more potent than arginine as an amino acid in free form.
In addition, it has a direct effect on strength and sports performance.
AAKG ROWDER also has an impact on the growth hormone pathway
Taken before bedtime, it favours more restful sleep and better recovery.
It also has a significant impact on the processes of building muscle mass and sculpting an athletic body.
There are also a number of health benefits for the body
AAKG dilates the blood vessels, which leads to the lowering of the high blood pressure.
Both arginine and alpha-ĸethoglytharat have the ability to regulate fatigue and stress, which is why they are used as remedies against overwork and physical exhaustion.
This makes AAKG POWDER of Pure Nutrіtіоn a good choice not only for athletes, but for people, which are subject to high stress and hard daily life.
Usage:
5 g - 30-60 minutes before the workout, on an empty stomach.
WARNING!
Keep out of reach of children!
Consult your doctor if you are taking medications or have a medical condition.
Details
Barcode (ISBN, UPC, etc.)
8100058329770
AACG for strength during exercise