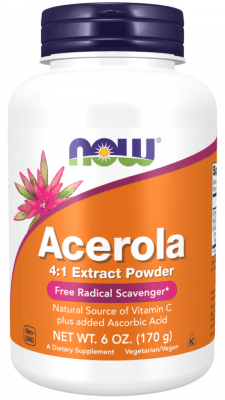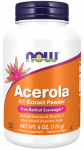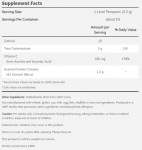 Add to Favorites
Your favourite products
Pack: 170 g
Manufacturer: NOW FOODS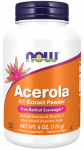 Add to cart
Information
Acerola is an exotic fruit, which is one of the highest sources of vitamin C found in nature.
It is one of nature's most powerful antidotes against free radicals.
NоwFооdѕ Acerola:
high concentration in a ratio of 4:1
with added ascorbic acid (170 mg vitamin C)
with great flavour.
Directions:
1 and ½ teaspoons mixed with fruit or vegetable juice, or water.
WARNING!
Keep out of reach of children!
Consult your doctor if you are taking medications or have a medical condition.
Details
Product type
Vitamin C
Vitamins and minerals
Barcode (ISBN, UPC, etc.)
733739007407
A form of vitamin C extracted from an exotic fruit.