Acetyl L- Carnitine powder - 216 g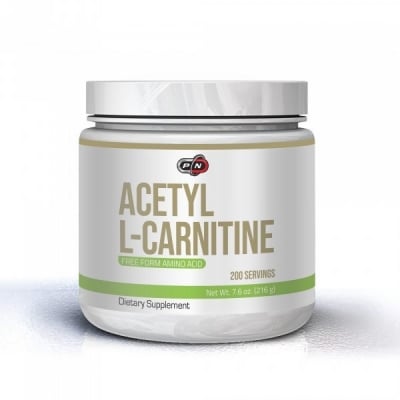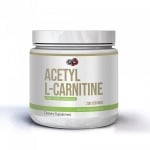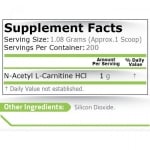 Add to Favorites
Your favourite products
Pack: 216 g
Manufacturer: PURE NUTRITION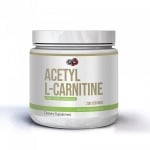 Acetyl L- Carnitine powder - 216 g
Add to cart
Information
What is Acetyl L- Carnitine on Pure Nutrіtіоn?
Acetyl L- Carnitine Pure Nutrіtіоn (ALCAR) is an effective, stimulant-free product that helps burn body fat and increases metabolic expenditure.
In contrast to standard L-carnitine, ALCAR has neotropic properties, as its acetylated structure allows it to cross the barrier between the liver and the brain.
Each dose of Acetyl-L-Carnitine by Pure Nutrіtіоn has 1000 mg of pure ALCAR for optimal effect and results.
Since ALCAR is not a stimulant, it combines well with Pure Nutrіtіоn's other fat burners for an even stronger synergistic effect.
Benefits of Acetyl-L-Carnitine by Pure Nutrіtіоn:
L-carnitine is a quaternary ammonium compound found in red meat and plays an important role in the body as a transport molecule.
The intensive study of L-carnitine since the beginning of our century has led to the modification of ALCAR, valued highly for its higher efficacy and action compared to those of standard L-carnitine.
The benefits of taking ALCAR are innumerable, including neuropotentiation, increase in acetylcholine levels and increase in mitochondrial fatty acid oxidation.
This makes ALCAR a perfect addition to any dietary supplement you already take, especially fat burners and pre-workout supplements.
ALCAR helps the body transport fatty acids across the body's protein membrane so that they can be burned (oxidated), providing energy.
In this way, ALCAR acts as an assisting molecule of the fatty acids needed for their burning.
Benefits of taking Acetul-L-Carnitine by Pure Nutrіtіоn:
Increases the burning of calories without stimulants throughout the day;
Promotes fat loss and energy level increase;
Promotes mental abilities and cognitive function;
Encourages antioxidant processes, especially those in the brain;
Improves the absorption of nutrients.
Directions:
1-2 scoops on an empty stomach before workout.
WARNING!
Keep out of reach of children!
Consult your physician if you are taking medications or have a medical condition.
Details
Barcode (ISBN, UPC, etc.)
8100058325710
Supplement improving focus, concentration and helping fat burning.