Acid Relief chewable enzymes - 60 tablets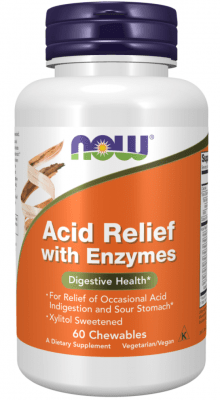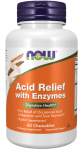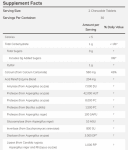 Add to Favorites
Your favourite products
Pack: 60 tablets
Manufacturer: NOW FOODS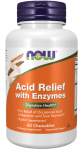 Acid Relief chewable enzymes - 60 tablets
Add to cart
Information
ACLD RELIEF is a multi-profile formula containing a complex of digestive enzymes
The NOW formula is designed for a healthy digestive system.
With age, the pancreas produces more and more enzymes, leading to digestive difficulties.
In addition, enzymes ca needed by the body for a number of metabolic processes.
Enzymes are used by the body for difficult-to-digest food, so it often remains in short supply of them.
In case of disease, smoking or an incomplete diet, the natural production of enzymes also decreases.
This means that more nutrients are digested and the digestion itself is more difficult for the body.
A deficiency of enzymes can lead to disturbances in metabolism, swelling of the stomach or the formation of acids.
Usage:
2 chewable tablets per day
WARNING!
Keep out of reach of children!
Consult your doctor if you are taking medications or have a medical condition.
Details
Barcode (ISBN, UPC, etc.)
733739029836