Acidophilus 4x6 - 60 capsules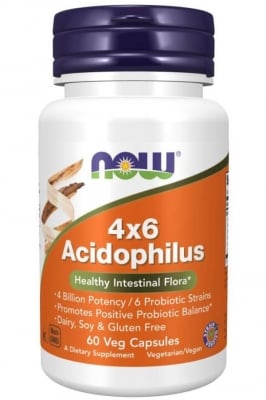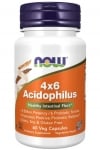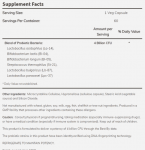 Add to Favorites
Your favourite products
Pack: 60 capsules
Manufacturer: NOW FOODS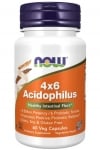 Acidophilus 4x6 - 60 capsules
Add to cart
Information
Acidophilus is known as a strong probiotic and is part of a group of beneficial intestinal bacteria called lactobacilli
They are all essential and vital for the proper functioning of the gastrointestinal tract.
Acidophilus plays an important role in the production of substances and enzymes, ĸaĸt and in their proper absorption.
Lactobacilites protect our body from harmful micro organisms and bacteria.
They are a strong detoxification agent, which reduces the excess load on the liver.
Dairy probiotics of this kind help to break down the lactose, thus lowering the risk of gas and cramps, also and bloating.
For what is the NOW - Acidophilus 4x6 suitable?
Acidophilus іѕ ideal fоr maintaining a hеаlthy pесtаlіtу аnd hеаlthy immune system аnd іѕ especially suited fоr adolescents аnd adults.
Acidophilus by NоW is with increased potency and delivers a more balanced spectrum of beneficial bacterias in the gastrointestinal tract.
Usage:
One capsule daily with food.
WARNING!
Keep out of reach of children!
Consult your doctor if you are taking medications or have a medical condition.
Details
Barcode (ISBN, UPC, etc.)
733739029201
Probiotic for good digestion on capsules