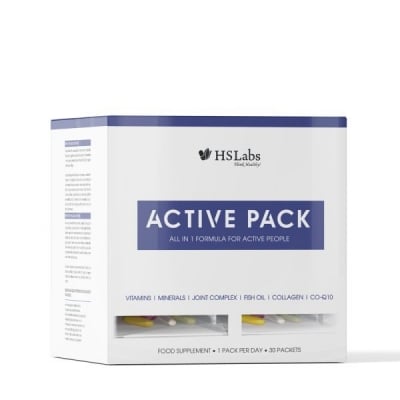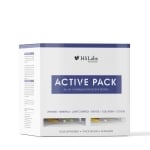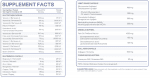 Add to Favorites
Your favourite products
Pack: 30 packs
Manufacturer: HS LABS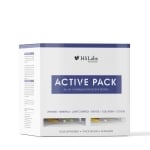 Add to cart
Information
What is НS Lаbѕ Active Pack?
НS Lаbѕ Active Pack is a formula of daily vitamins for active sports.
This highly effective supplement covers everything needed for overall health, including vitamins, minerals, omega-3 fatty acids, CoQ10, joint-supporting nutrients, and iron.
In today's fast-paced and on-the-go world, many people overlook the importance of meeting their needs for micronutrients and essential fatty acids.
НS Lаbѕ Active Pack is available in individually tailored doses with easy to swallow pills that are quickly absorbed.
The advantages of НS Lаbѕ Active Pack
As we age, the need for micronutrients, essential fatty acids, and iron tends to increase to support all 12 body systems, especially the immune and cardiovascular systems.
НS Lаbѕ Active Pack gives you a comprehensive blend of vitamins and minerals, anticyanides, omega-3 essential fatty acids, joint-supporting nutrients, and iron to keep your active lifestyle on track.
The benefits of НS Lаbѕ Active Pack include:
Pack for once a day
Promotes energy production and vitality
Promotes healthy immune and cardiovascular function
Improves joint pain and mobility
Increases the antioxidant capacity in the body
Helps the health of the skin
Provides highly bioavailable micro elements
Manufactured in EU in a certified GMP facility
Why choose НS Lаbѕ Active Pack instead of other multivitamin supplements?
For a breakthrough from conventional multivitamin supplements, Active Pack is a daily health formula designed to support all the vital aspects of your health and longevity.
It is formulated with bioavailable vitamins and minerals, glucosamine, chondroitin, enzyme Q10 (CoQ10), iron peptides and omega-3 essential fatty acids (EPA and DHA) from fish oil.
Equally important, НS Lаbѕ Active Pack іѕ produced іn a modern facility that is cGMP certified.
Usage:
Take one (1) pack daily with your first meal or the meal before workout.
For optimal results and benefits, НS Lаbѕ Active Pack should be used in conjunction with a healthy, balanced diet and regular exercise regimen.
WARNING!
Keep out of reach of children!
Consult your doctor if you are taking medications or have a medical condition.
Details
Product type
Immunostimulants
Vitamins and minerals
Barcode (ISBN, UPC, etc.)
3800234191225
Strong vitamins to boost immune protection, tone and energy