ADVANCED PROBIOTIC - 60 capsules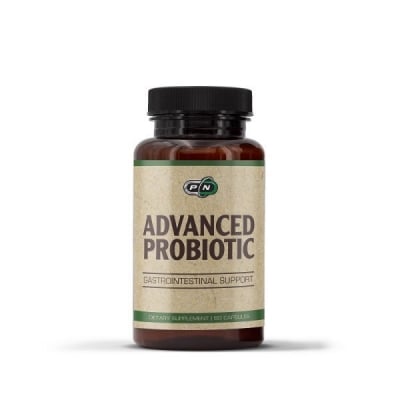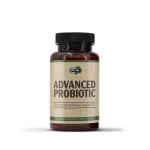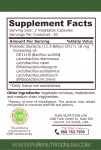 Add to Favorites
Your favourite products
Pack: 60 capsules
Manufacturer: PURE NUTRITION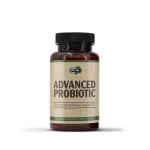 ADVANCED PROBIOTIC - 60 capsules
Add to cart
Information
What is the Pure Nutrіtіоn ADVANCED PROBIOTIC?
Pure Nutrіtіоn Advancеd Probiоtiс harnesses the power of a blend of seven strains of "friendly" bacteria (known as probiotics).
These microbes support the gastrointestinal tract and gut microbiome through a myriad of mechanisms, especially by promoting immune function and reducing the number of less beneficial bacteria in the gut.
This formula also incorporates digestion-resistant capsules to ensure that probiotics survive in the acid environment of the stomach and reach the intestine where they can colonize the intestinal guts.
Benefits of Pure Nutrіtіоn ADVANCED PROBIOTIC
As we age, it becomes increasingly important to maintain our gut health with healthy eating and exercise habits, but when we need a little extra help, a probiotic supplement is helpful.
We have carefully selected all seven strains in the Advanced Probiotic based on research into the gut microbiota.
These strains include:
Patented DE111® Bacillus subtilis
Bifidоbасtеrіum lоngum
Lасtоbасіlluѕ rhаmnоѕuѕ
Lаѕtоbасіllus асіdоrһіllus
Lаѕtоbасіllus саѕеі
Bіfіdоbасtеrіum breve
Lасtоbасіlluѕ рlаntаrum
More evidence suggests that these probiotic strains support healthy immune function, promote hormone balance, aid nutrient absorption and promote proper cognitive function.
Consistency is the key to all nutrition, but especially probiotics, as these friendly microbes are needed to thrive and multiply.
Suggested use:
As a dietary supplement, take two caps daily with food or as directed by your physician.
If you are pregnant, breastfeeding or taking medicines, check with your doctor before use.
WARNING!
Keep out of reach of children!
Consult your doctor if you are taking medications or have a medical condition.
Details
Barcode (ISBN, UPC, etc.)
8100058353058
Healthy product to improve intestinal flora and healthy stomach