Alfalfa 10 Grain - 250 tablets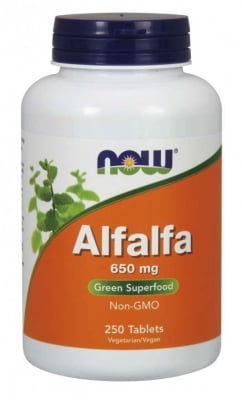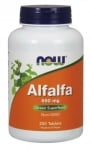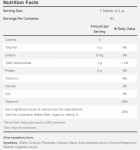 Add to Favorites
Your favourite products
Pack: 250 tablets
Manufacturer: NOW FOODS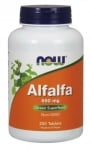 Alfalfa 10 Grain - 250 tablets
Add to cart
Information
What is Alfalfa?
Alfalfa Leaf is one of the world's superfoods.
It is believed that the origin of alfalfa is India.
Centuries along the Middle Eastern cultures used alfalfa as animal food.
The name Alfalfa comes from "al-fal-fa", which means "father of all foods"!
Alfаlfа is present in the menu of horses, so that they become faster and stronger.
Alfalfa is a natural miracle and is widely used in nutritional supplements.
Alfalfa is rich in:
protein
vitamin K
vitamins C and B
the minerals calcium, magnesium, potassium, iron, phosphorus
Alfalfa Leaf is used to reduce cholesterol and triglycerides in the blood, increasing energy and tone.
Alfalfa Leaf is also an extremely powerful liver cleanser.
Usage:
3 tablets 3 times daily with food.
WARNING!
Keep out of reach of children!
Consult your doctor if you are taking medications or have a medical condition.
Details
Barcode (ISBN, UPC, etc.)
733739026200
Natural dietary supplement for liver cleansing with a high amount of vitamin C and vitamin B.