Alpha Lipoic Acid 250 mg - 120 capsules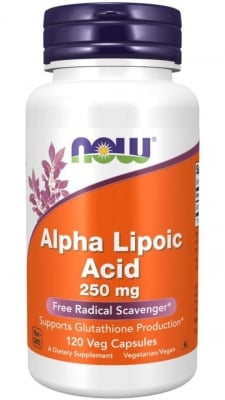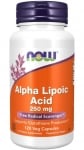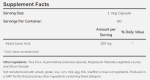 Add to Favorites
Your favourite products
Pack: 120 capsules
Manufacturer: NOW FOODS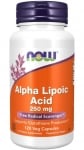 Alpha Lipoic Acid 250 mg - 120 capsules
Add to cart
Information
Alpha Lipoic Acid is a powerful antioxidant and an activator of Vitamins E and C
It can restore the antioxidant properties of these vitamins even after they have already neutralized free radicals.
Alpha-lipoic acid also stimulates the production of Glutathione and aids the absorption of Coenzyme Q10, two also extremely important antioxidants.
Due to its solubility in water and fat, alpha-lipoic acid can move throughout the body and neutralize free radicals.
The body needs alpha-lipoic acid to produce energy.
It plays an important role in the mitochondria where energy is released.
Benefits of taking Alpha Lipoic Acid
Alpha Lipoic Acid has been used for almost three decades in Europe to prevent degeneration of the peripheral nervous system, also and to control the levels of blood sugar in people suffering from diabetes.
Helps to detox the liver from harmful metal compounds, protects the nervous tissues against acid processes in high stress and reduces the level of cholesterol in the liver.
NОW's Alrha Lіроіс Асіd won the Vity Awаrd (the most prestigious award in the USA for supplements) for the best antioxidant product for 2008.
Usage:
1 capsule 2-3 times daily.
WARNING!
Keep out of reach of children!
Consult your physician if you are taking medications or have a medical condition.
Details
Barcode (ISBN, UPC, etc.)
733739030436
Alpha-lipoic acid capsules to improve insulin sensitivity