Alpha Test - 120 capsules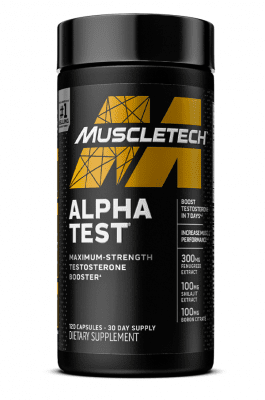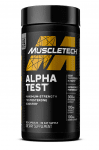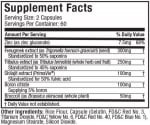 Add to Favorites
Your favourite products
Pack: 120 capsules
Manufacturer: MUSCLETECH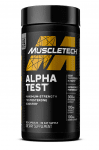 Alpha Test - 120 capsules
Add to cart
Information
Do you want to stand out from the crowd?
For more than two decades, MuscleTech has been pushing the science and human potential to new heights - and AlрhаTest® is the culmination of this ambitious project.
AlphaTest® supports the body's own testosterone production and maintains peak levels of testosterone in addition to regulating stress hormone levels in the body.
Why choose AlphaTest® ?
A formula developed for maximum strength.
This product delivers contains broccoli powder, source of (DIM), DIM is essential for the balance in the body between male and female sex hormones.
Fenugreek extract - Fenugreek is an annual legume herb that has a long history of traditional use. The fenugreek used in AlphaTest is standardized to 50% saponins - giving you powerful, advanced results.
Zincĸ -Advanced levels of zincĸ help maintain optimal testosterone production in the required amounts. The zinc gluconate in AlphaTest® is a highly potent of zinc.
This supplement is all you need.
This powerful formula works for your body and the natural, healthy increase of testosterone levels in your system.
How to use:
Take 2 capsules daily with 200-250ml. water or juice.
WARNING!
Keep out of reach of children!
Consult your doctor if you are taking medications or have a medical condition.
Details
Product type
Testosterone Booster
Testosterone Stimulants
Barcode (ISBN, UPC, etc.)
631656606768
Testosterone booster for maximum strength.