American Ginseng 500 mg - 100 vegan capsules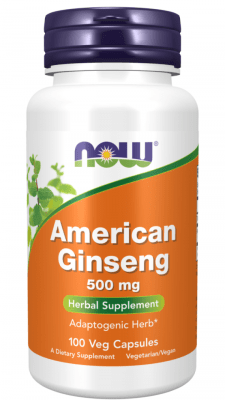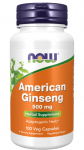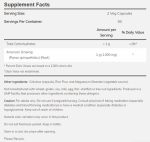 Add to Favorites
Your favourite products
Pack: 100 capsules
Manufacturer: NOW FOODS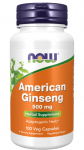 American Ginseng 500 mg - 100 vegan capsules
Add to cart
Information
Adaptogens have become a popular product in the mainstream wellness industry, but their health benefits are being seen in the Chinese and American markets.
It has long been used in Eastern medicine.
American ginseng is a herbaceous perennial plant of the ivy family, often used as a herb in traditional medicine, including traditional Chinese medicine.
It is native to eastern North America, although it is also grown in China.
American ginseng improves the immune system.
Boosting immune function can help the body fight off infections and diseases.
A number of clinical studies have shown that american ginseng does increase the effectiveness of the cells that play a role in immunity.
Ginseng:
Strengthening the immune system
Reducing chance from cancer
Improves mental performance and well-being
Powerful antioxidant that can reduce inflammation
Fights fatigue and increases energy levels
Lowers blood sugar.
American ginseng may have therapeutic potential for inflammatory diseases
Ginseng is called an "adaptogen", which means that it is a herb that helps the body cope with different types of stress.
Nоw Fооdѕ's American Ginseng:
Adaptogenic herb
Nutritional herb
Recommended for vegans and vegetarians
Guaranteed quality
Suggested use:
Take 2 capsules 1 to 3 times daily.
WARNING!
Keep out of reach of children!
Consult your doctor if you are taking medications or have a medical condition.
Details
Barcode (ISBN, UPC, etc.)
733739040046
A powerful adaptogen that reduces stress and boosts vitality and body tone.