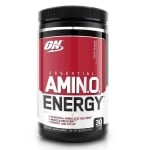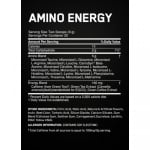 Add to Favorites
Your favourite products
Pack: 270 g
Manufacturer: OPTIMUM NUTRITION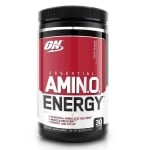 Add to cart
Information
Essential Amіnо Energy are complex amino acids wіth added energetics
Do you often run out of energy in the middle of a workout?
Essential Аmіnо energy will give you the strength and energy you need to keep going at full strength!
Each dose delivers a powerful antioxidant support, as well as an amino acid empowering:
Glutamine
Taurine
Beta-Alanine
Citrulline
Arginine
Optіmum Nutrіtіоn Еѕѕеntіаl Amіnо Enеrgу аrе convenient tо take аt any time, whеn уоu feel уоur powers are leaving you or just want tо improve уоur results.
What to expect from taking them:
Increase energy levels
Increased strength and endurance
Desire to work out
Refreshment
Has a perfect price - performance - ratio
Boosts energy recovery and restoration
Usage:
Take one (9g) or two doses (18g) during exercise or when you feel tired.
Recommended once daily.
WARNING!
Keep out of reach of children!
Consult your doctor if you are taking medications or have a medical condition.
Details
Flavour
Blue raspberry
Cherry
Cranberry and peach
Fruit fusion
Watermelon
Barcode (ISBN, UPC, etc.)
5060469980874
Essential amino acids. Restore and increase endurance and energy during exercise.
WHEN SHOULD AMINO ENERGY BE TAKEN
Amino Energy is taken before or during exercise.
IS THIS SOME TYPE OF BOOSTER
Amino Energy is a combination of amino acids and energizers that improves muscle recovery and provides energy. Amino Energy is not a booster.
IS THERE CAFFEINE IN AMINO ENERGY
Amino Energy contains caffeine.