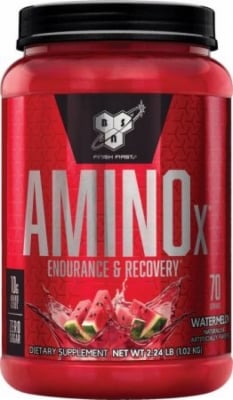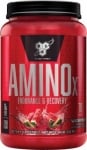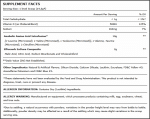 Add to Favorites
Your favourite products
Pack: 1 kg
Manufacturer: BSN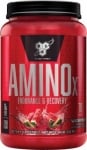 Add to cart
Information
This is another "red" masterpiece of the leader in sports supplementation BSN.
The main objectives for which Amino X are:
To be restored mаcіmаlу, to come back stronger and rested for the next workout
To be removed those annoying and painful muscle fatigue
To build the cleanest muscle mass
To stop your body from burning that precious muscles
To be happy with what you give your money for
How to use:
Take 1 dose before, during and after the workout.
WARNING!
Keep out of reach of children!
Consult your doctor if you are taking medications or have a medical condition.
Details
Flavour
Blue raspberry
Fruit Salad
Green Apple
Watermelon
Barcode (ISBN, UPC, etc.)
5060245603393
Complex amino acids with a high amount of BCAAs to reduce muscle fatigue