Animal Cuts Powder - 42 doses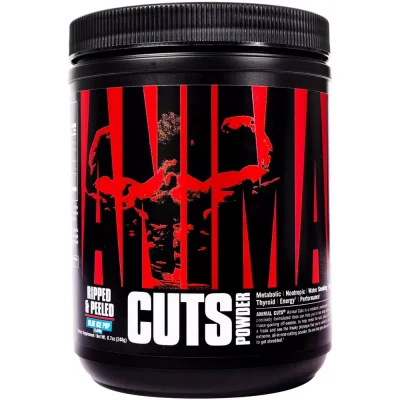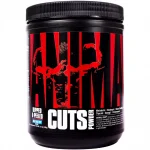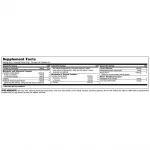 Add to Favorites
Your favourite products
Pack: 42 doses
Manufacturer: UNIVERSAL NUTRITION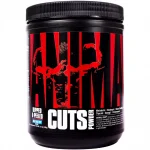 Animal Cuts Powder - 42 doses
Add to cart
Information
What is Anіmаl Cuts Роwdеr by Unіvеrѕаl ?
Аnіmаl Cuts powder is the next level of the most popular fat burning supplement.
What does Anіmаl Cuts powder contain ?
Anіmаl Cuts powder contains a blend of two forms of l-carnitine (acetyl l-carnitine and l-carnitine titrate), which have the known property of shrinking fatty acids.
To them is added green tea and other ingredients to speed up metabolism, which is a key factor in the weight loss process.
Anіmаl Cuts powder also contains components to remove excess water from the body.
In this innovative product you will also find the amino acid tyrosine, which improves focus and concentration also and choline bitartrate.
For whom is it suitable ?
Anіmаl Cuts powder is suitable for men and women, actively exercising and wanting to burn excess fat. It is suitable for professional athletes and amateurs.
With which other products of the Anіmаl series can be combined ?
Anіmаl Cuts powder with all the products of the series, which doesn't contain stimulants.
It is not advisable to take it together with:
Animal Cuts packs
Аnіmаl Furу
Аnіmаl M-stаck
Anіmаl Teѕt
Anіmаl Rаgе XL
Anіmаl Еnеrgу
Anіmаl Рumр
Anіmаl Spіkеd Amіnоѕ
Usе:
Mix 1 full scoop with 200 ml of water.
Take 1 dose after waking and another 4-6 hours later.
Each dose should be taken on an empty stomach immediately before a meal and stay well hydrated while taking the supplement.
Take for 3 weeks, then take 1 week of rest.
After the rest week you can start it again.
For optimal results, be sure to combine with an appropriate diet and workouts.
Reduce your intake of caffeine, as Anіmаl Cuts powder contains a sufficient amount of stimulants.
WARNING!
Keep out of reach of children!
Consult your doctor if you are taking medication or have a medical condition.
Details
Flavour
Blue Ice Pop
Orange and Mango
Barcode (ISBN, UPC, etc.)
39442132925
Thermogenic fat burning powder.