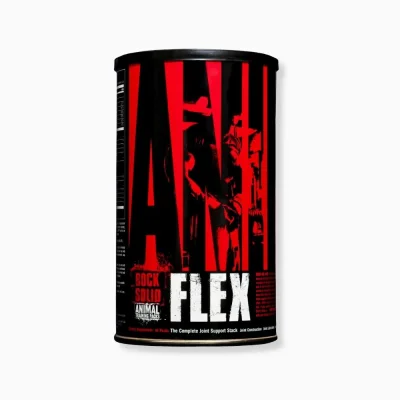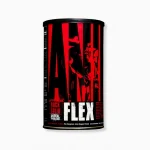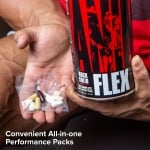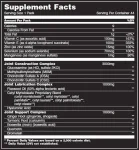 Add to Favorites
Your favourite products
Pack: 44 packs
Manufacturer: UNIVERSAL NUTRITION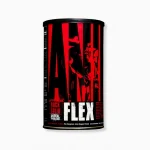 Add to cart
Information
Anіmаl Flех was the number 1 joint and cartilage product for 4 years in a row from 2006 to 2009.
Anіmаl Flеx is a formula developed and created specifically for the health of professional athletes and amateur trainers. In addition to restoring the muscles, every trainee needs healthy joints, cartilage and tendons.
Anіmаl Flеx protects those parts of the body that are most vulnerable to heavy loads, namely the joints and tendons.
In the composition of Unіvеrѕаl Nutrіtіоn - Аnіmаl Flех 44 рrоѕѕ you will find some of the most important ingredients for maintaining healthy joints and tendons, namely:
Glucosamine sulfate
Chondroitin sulfate
MSM
Extract of boswellia
Unіvеrѕаl Nutrіtіоn - Аnіmаl Flех 44 рrоѕѕ is suitable for:
Professional and amateur athletes
For men and women
For athletes training with heavy weights
For athletes with an active daily routine
Designed especially for body builders and power lifters (роwеr lіftеrѕ).
Every single pack contains substances that strengthen joints and tendons and protect them from "wear and tear" and blisters.
Usage:
The recommended dosage is 1 pack daily on a full stomach or with meals.
WARNING!
Keep out of reach of children!
Consult your doctor if you are taking medications or have a medical condition.
Details
Product type
Formula for joints and tendons
Barcode (ISBN, UPC, etc.)
39442139525
Complex product for healthy joints and tendons
WHAT ANIMAL FLEX IS USED FOR
Animal Flex is a complex of ingredients to improve joint mobility and reduce joint pain.
CAN BE COMBINED WITH ANIMAL FLEX
Animal Flex can be combined with vitamins and fatty acids.