ANIMAL IMMUNE PAK - 30 packs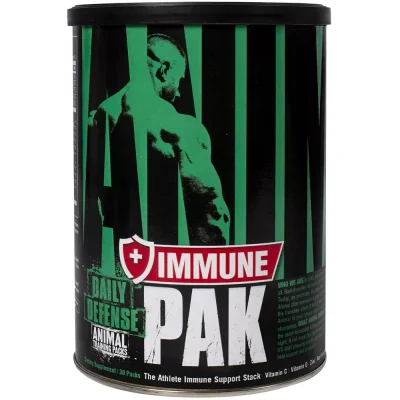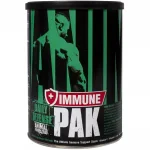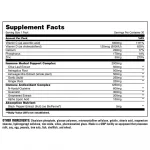 Add to Favorites
Your favourite products
Pack: 30 doses
Manufacturer: UNIVERSAL NUTRITION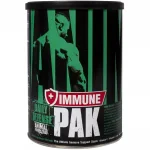 ANIMAL IMMUNE PAK - 30 packs
Add to cart
Information
ANIMAL IMMUNE - a powerful dose of health!
The creators of ANIMAL IMMUNE are well aware that there is no food that will make you sick, but there is one that will sufficiently boost your immune defence and prevent you from getting sick.
Everyone knows that no matter how hard you train, how healthy you eat, if you don't get your body enough healthy nutrients and recover properly, you can lower your immune defence.
With low levels of immune protection, our body is more susceptible to colds and flu.
ANIMAL IMMUNE delivers plenty of all the nutrients you need.
With the intake of ANIMAL IMMUNE you will get:
A powerful dose of vitamin C and vitamin D
Zinc, calcium, phosphorus
Immune stimulating herbs
ANIMAL IMMUNE PACKS has added in its composition:
Turmeric with strong antioxidant and anti-inflammatory properties
Garlic to boost immune protection
Extract of black pepper
Directions:
One pack per day.
Take with food.
WARNING!
Keep out of reach of children!
Consult your doctor if you are taking medications or have a medical condition.
Details
Barcode (ISBN, UPC, etc.)
39442139405
Vitamin pack to boost immune defence and energy