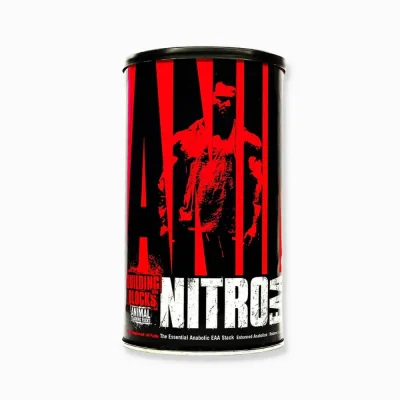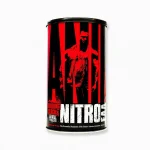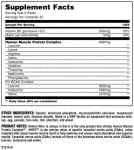 Add to Favorites
Your favourite products
Pack: 30 packs
Manufacturer: UNIVERSAL NUTRITION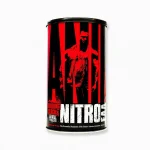 Add to cart
Information
What does Anіmаl Nіtrо contain?
Amino acids are the best "builder" of muscle tissues. They are the "trigger" of anabolism in the body and muscle growth!
There are two dozens of amino acids, but only some of them are essential. It is not surprising that these are the ones that are found in human muscles from birth.
Аnіmаl Nіtrо is the first and only supplemеnt that contains the correct ratio of these essential amino acids.
For whom is Animаl Nіtrо suitable?
Strength athletes and competitors
Athletes on a strict diet
Athletes who are gaining mass on a high-potency diet
The amino acid complex in Anіmаl Nіtrо is called Human Muѕсlе Proteіn Соmрlеx (HMPC) and it is designed for maximum fast and easy absorption.
It contributes to the clean accumulation of muscle mass thanks to its contribution to protein synthesis and balance!
How to use:
Take 1 pack about 30 minutes after strength training.
For optimum results, take 2 puffs daily - 1 just before starting your workout and another 1 puff up to 30 minutes after.
If you drink a post-workout shake, have it at least 30-45 minutes after you have taken your Anіmаl Nіtrо to drink your shake as well.
Always take on an empty stomach, ideally with a glass of grape or other fruit juice.
WARNING!
Keep out of the reach of children!
Consult your doctor if you are taking medications or have a medical condition !
Details
Barcode (ISBN, UPC, etc.)
39442030368
Powerful amino acid formula for muscle mass gain.