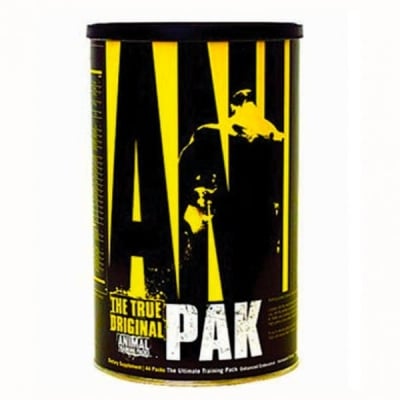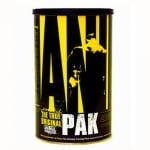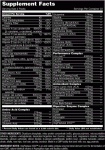 Add to Favorites
Your favourite products
Pack: 44 packs
Manufacturer: UNIVERSAL NUTRITION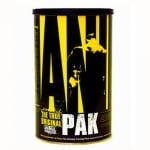 Add to cart
Information
Animal Pak has always been among the most popular products in the world of sport nutrition supplements!
Benefits of Animal Pak:
Increases immune defence levels
Acts energizing
Increases recovery
Has a beneficial effect on the increase of muscle mass
When it comes time for serious growth of the muscle mass, we need a food with a high content of:
amino acids
vitamins
minerals
antioxidants
essential fatty acids
In addition to the vitamins, minerals, amino acids, digestive enzymes and antioxidants you need, Anіmаl Pak also contains stimulants for better recovery and better performance in the gym.
Look to Anіmаl Rаk as a complete cocktail of nourishing elements, your body's first line of defence under extreme stress!
With each pack, you're loaded with more than 60 key elements in 11 tabs, delivered in the right amount and at the right time every time - for optimal results!
If you train with weights, in that case you absolutely need to train with Animal Pak.
When you're ready for the best, trust the most trusted name in serious bodybuilding supplementation - Аnіmаl Pаk - Vіtаmіnѕ .
How to use:
To be used only by athletes with serious experience in the gym.
Take with breakfast 1 or 2 doses.
WARNING!
Keep out of reach of children!
Consult your physician if you are taking medications or have a medical condition.
Details
Barcode (ISBN, UPC, etc.)
39442130112