Apple pectin 700 mg - 120 capsules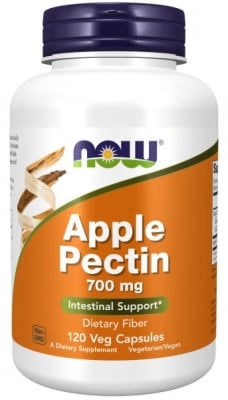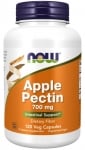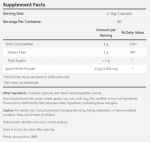 Add to Favorites
Your favourite products
Pack: 120 capsules
Manufacturer: NOW FOODS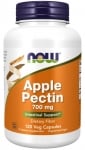 Apple pectin 700 mg - 120 capsules
Add to cart
Information
Apple pectin is a source of water-soluble fibre
They take a gel-forming form when mixed with water. Dietary fibers in apple pectin are very beneficial and helps for good intestinal health.
Research shows that with regular use of apple pectin the risk of metabolic syndrome drops dramatically, namely the risk of cardiovascular disease, heart attack and high blood sugar.
Apple pectin applications:
Using apple pectin will reduce your cholesterol levels.
With apple pectin you can improve your digestion and nutrient absorption.
The pectin interacts easily with water and it is highly recommended to consume with larger amounts of water.
Directions:
Take 2 capsules 1 to 3 times daily 30 minutes before meals with 250-300 ml of water or juice.
You can increase the dose over time.
WARNING!
Keep out of reach of children!
Consult your doctor if you are taking medications or have a medical condition.
Details
Barcode (ISBN, UPC, etc.)
733739064257
Apple pectin for good intestinal health