Arginine 500 mg Ornithine 250 mg - 100 capsules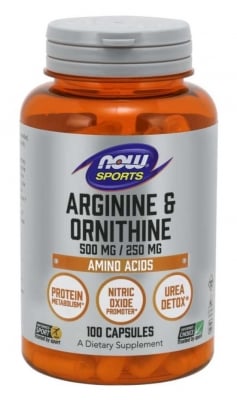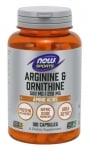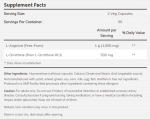 Add to Favorites
Your favourite products
Pack: 100 capsules
Manufacturer: NOW FOODS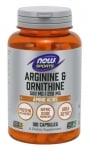 Arginine 500 mg Ornithine 250 mg - 100 capsules
Add to cart
Information
Argіnе & Ornіtһіnе is a formula created specifically to support growth hormone production
Arginine dramatically increases nitrogen oxide production.
In this way it acts as a vasodilator - it increases the blood circulation in the veins.
Ornithine detoxicates the body, improves the function of the immune system, increases the recovery of the muscles after heavy physical loads and of the body after diseases and surgical interventions.
Ornithine successfully increases growth hormone levels, increasing muscle mass and strength.
Ornithine also optimizes energy levels and reduces excess fat.
The combination of Arginine & Ornithine of NOW Sports supports the production of growth hormone.
It also boosts strength, improves the blood circulation of muscles, detoxicates the body of toxic substances.
Usage:
One dose 2-3 times a day.
Certificates for quality:
WARNING!
Keep out of reach of children!
Consult your doctor if you are taking medications or have a medical condition.
Details
Barcode (ISBN, UPC, etc.)
733739000408
Combination of amino acids stimulating growth hormone release