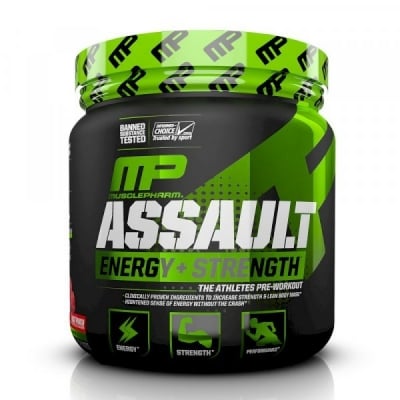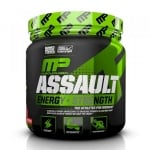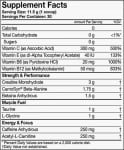 Add to Favorites
Your favourite products
Pack: 30 doses
Manufacturer: MUSCLEPHARM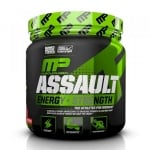 Add to cart
Information
What is MuѕсlеPhаrm Assault Sport ?
Assault Sport іѕ a pre-workout product with high concentrated content tо increase your:
strength
stamina
muscle growth
energy
Assault Sport contains basically:
creatine
beta-alanine
betaine
taurine
glycine
caffeine
acetyl l-carnitine
When and for what is it appropriate to drink it ?
The peptide nitrogen booster is distinguished by the fact that it is suitable for absolutely all sports.
It is also suitable for all other sports requiring aerobic endurance and explosive power - combat sports, football, basketball, swimming, volleyball.
Anyone involved in this type of sports can benefit from taking one dose of Assault Sport Pre Workout 30-40 minutes before the start of the workout.
Assault Sport is available in a pack of 30 doses = 30 workouts.
Dissolves perfectly and its effects are very good.
Usage:
Mix 1 spoonful with water and take about 30 minutes before workouts.
WARNING!
Keep out of reach of children!
Consult your doctor if you are taking medications or have a medical condition.
Details
Flavour
Blue raspberry
FRUIT PUNCH
Green Apple
STRAWBERRY ICE
Barcode (ISBN, UPC, etc.)
653341045614
Pre-workout product for a better workout.