Astragalus 500 mg - 100 capsules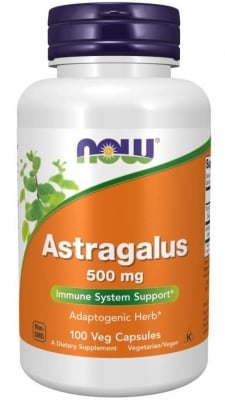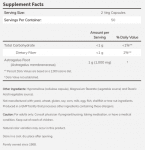 Add to Favorites
Your favourite products
Pack: 100 capsules
Manufacturer: NOW FOODS
Astragalus 500 mg - 100 capsules
Add to cart
Information
Astragalus is a herb that contains saponins, flavonoids, polysaccharides and glycosides
Astragalus acts invigorating, strengthens the immune system, helps the adrenal gland function and digestion.
Extract from this herb enhances metabolism, improves healing processes, provides energy against fatigue and prolonged stress.
Astragalus is useful in colds, influenza and problems related to immune deficiency like AIDS, cancer and various tumors.
Usually the herb is combined with other adaptogenic herbs such as ginseng and echinacea.
Chinese folk medicine recommends Astragalus for lack of "chi" (desire to live).
Aѕtrаgаluѕ stimulates the immune system, supports the cardiovascular system.
The power of Asgragalus to recover from headaches is equal to and even exceeds that of aspirin.
Astragalus also reduces those side effects оf chemotherapy.
Usage:
Two capsules 2-3 times daily with food.
WARNING!
Keep out of reach of children!
Consult your doctor if you are taking medication or have a medical condition.
Details
Barcode (ISBN, UPC, etc.)
733739046055
Herb to boost immunity and strengthen healing processes in the body