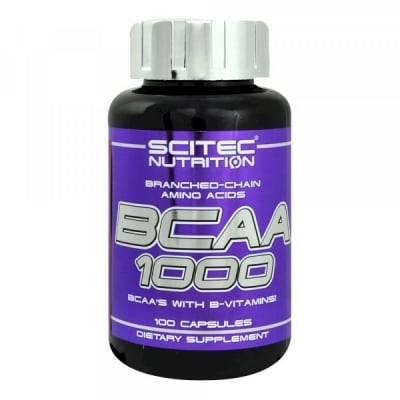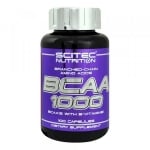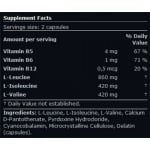 Add to Favorites
Your favourite products
Pack: 100 capsules
Manufacturer: SCITEC NUTRITION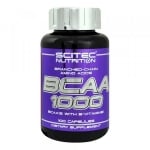 Add to cart
Information
BCAAs are an important group of essential amino acids consisting of leucine, isoleucine and valine.
BCAAs are among the nine essential amino acids because our body cannot produce them.
Their only source is our daily food or nutritional supplement.
On the other hand, they account for 35% of the essential amino acids in the muscles.
Vitamins B5, B6 and B12 are also included in our formula. These vitamins contribute to normal metabolism and reduce fatigue in the muscles.
Vitamin B5 (pantothenic acid) is associated with the normal synthesis and metabolism of steroid hormones.
Vitamin D and some neurotransmitters.
Vitamin B6 plays an important role in normal metabolism.
Vitamin B12 in turn helps in the normal function of the immune system.
Directions for use:
2 capsules before and 2 capsules after the workout.
WARNING!
Keep out of reach of children!
Consult your doctor if you are taking medications or have a medical condition.
Details
Barcode (ISBN, UPC, etc.)
728633107759
Branched chain amino acids for fast recovery and anti-catabolic action