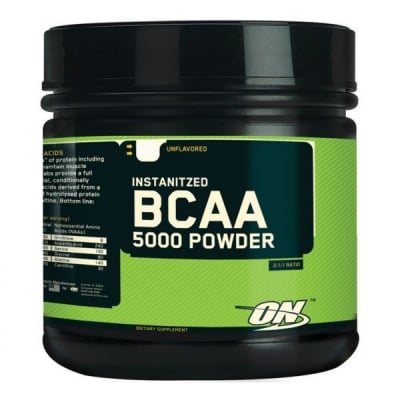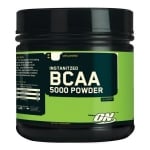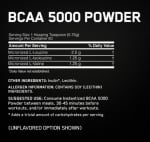 Add to Favorites
Your favourite products
Pack: 336 g
Manufacturer: OPTIMUM NUTRITION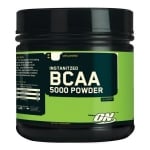 Add to cart
Information
BCAA 5000 Powder contains the three branched- chain amino acids - leucine, valine and isoleucine
These are the three most anabolic and important amino acids for muscle growth and post-training recovery.
If you are looking for instant results, the branched- chain amino acids should be a must in your supplementation plan.
Several clinical studies have shown that BCAAs can stimulate protein synthesis even in the absence of supplementation.
BCAA 5000 play the role of a nitrogen donor in the form of L-Alanine, which is also converted into glucose when glycogen stores are depleted.
However, you don't need to take huge amounts of carbohydrates to keep glycogen in your body.
One of the most important properties of BCAA 5000 Powder is that it helps burn fat.
When the body senses their presence in the blood during exercise, which is a sign of intense muscle breakdown, it automatically signals the appropriate mechanisms to start using fat as fuel instead of the valuable protein found in the muscles.
The strength of this mechanism can be increased by limiting carbohydrate intake 2 hours before workout.
Directions for use:
5 grams before and after workout. In non-training days 5 grams in the morning.
WARNING!
Keep out of reach of children!
Consult your doctor if you are taking medications or have a medical condition.
Details
Barcode (ISBN, UPC, etc.)
5060245605380
BCAA - the three most anabolic and important amino acids for muscle growth and post-workout recovery