BCAA Boosted Furious Fruit Punch - 10 doses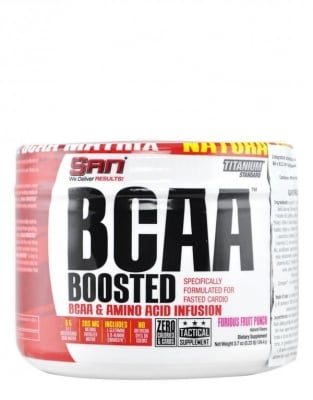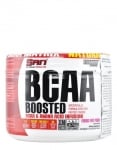 Add to Favorites
Your favourite products
Pack: 10 doses
Manufacturer: SAN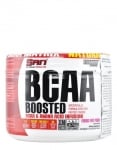 BCAA Boosted Furious Fruit Punch - 10 doses
Add to cart
Information
BCAA Boosted - a revolutionary fat burning supplement without loss of muscle mass, even during cardio.
Fasting cardio workouts are most often done in the morning before breakfast on an empty stomach.
These are with long duration ( oĸoлo 40-50 min.), which helps for intense fat burning.
To protect your muscles from the catabolic processes that take place in our body during the "fasting" and to stimulate fat burning, SAN has created a revolutionary product - BCAA Boosted.
BCAA Boosted guarantees high effects because it contains:
0 sugar and 0 calories
5 grams of BCAA + 1 gram of Glutаmіnе per dose for optimal recovery
B-Alanine (SarpoSun®1) for increased endurance
Blend for burning fat and boosting energy
Vitamins and minerals to protect against dehydration and exhaustion.
Directions:
1 dose before and one dose after exercise, diluted in about 250 ml. water.
WARNING!
Keep out of reach of children!
Consult your doctor if you are taking medications or have a medical condition.
Details
Barcode (ISBN, UPC, etc.)
672898413684
Amino acids powder for muscle recovery and fatigue reduction