BCAA Express + Glutamine - 600 g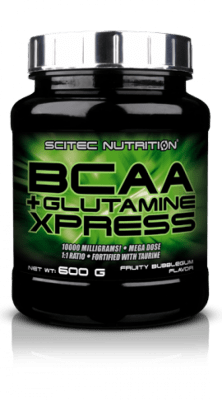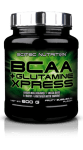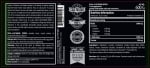 Add to Favorites
Your favourite products
Pack: 600 g
Manufacturer: SCITEC NUTRITION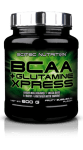 BCAA Express + Glutamine - 600 g
Add to cart
Information
BCAAs are the three most important amino acids for every athlete, which protect the muscle from degradation, improve its performance and increase its strength.
Amino acids with a branched chain also have a strong anti catabolic effect as they prevent the breakdown of the muscles and provide energy for the cells.
The added glutamine improves recovery after heavy exercise and makes the formula complete.
The combination of BCAA and Glutamine is proven to be the best for any athlete.
BCAA Express contains in itself the necessary dose of amino acids for a truly express recovery!
In one dose of BCAA Express will find:
10 grams of amino acids per dose - 5 grams of BCAA and 5 grams of glutamine!
BCAA and glutamine in a 1:1 ratio!
Fortified with taurine!
Sugar-free formula!
Directions:
1 dose /12 grams/ in 500 - 600 ml of water - before, after or during workout.
WARNING!
Keep out of reach of children!
Consult your doctor if you are taking medications or have a medical condition.
Details
Barcode (ISBN, UPC, etc.)
5999100000032
Chain-branched amino acids with added 5 grams of glutamine per dose.