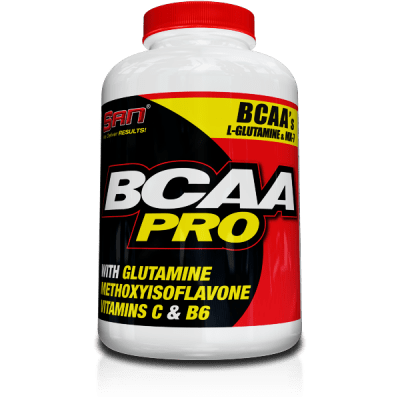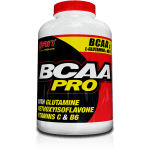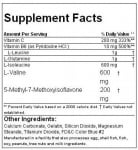 Add to Favorites
Your favourite products
Pack: 150 capsules
Manufacturer: SAN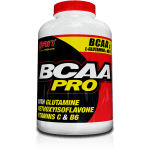 Add to cart
Information
What are BCAAs?
The abbreviation comes from Bransched Chain Amino Acids.
It is a combination of three aminoa acids - Leucine, Isoleucine and Valine.
Together with six other amino acids, they enter the group of essential or so-called essential amino acids for the human organism.
BCAAs cannot be produced independently in the body and must therefore be taken in through food and dietary supplements.
The metabolism of this type of amino acids takes place in the muscles and not in the liver.
This is why many bodybuilders and athletes use BCAAs during their intense workouts.
Benefits of taking BCAAs
Reduces muscle damage and enhance recovery.
Enhance muscle mass gain and accompanying fat loss on diets with an excess of protein.
They are necessary for the maintenance of new muscle fat and the storage of glycogen in muscle reserves.
Increase endurance and speed up metabolism.
They prevent loss of muscle strength and mass.
Usage:
2 to 6 capsules daily, preferably before, during and after workouts.
WARNING!
Keep out of reach of children!
Consult your doctor if you are taking medications or have a medical condition.
Details
Barcode (ISBN, UPC, etc.)
672898420040
Branched chain amino acids 2:1:1 supporting good recovery and muscle building.