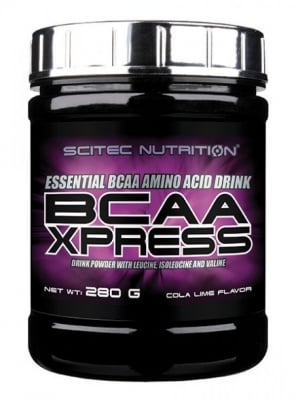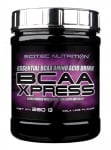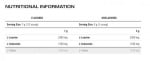 Add to Favorites
Your favourite products
Pack: 280 g
Manufacturer: SCITEC NUTRITION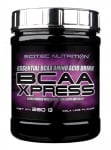 Add to cart
Information
BCAA Xpress contains 100% pure L-leucine, L-isoleucine and L-valine in the most effective ratio - 2:1:1
Amino acids with a branched chain are essential, i.e. our body cannot produce them on its own.
When we are stressed - during a period of stress or with a poor diet, they are used first by the muscles.
BCAAs are also used by the muscles for energy when the body is subjected to high intensity
Amino acids with a branched chain also have a strong anticatabolic effect, as they prevent the breakdown of the muscles and provide energy for the cells.
Usage:
Take 1-3 doses 1-3 times a day - before, during and after exercise.
You can also take it at any time when there are possible abdominal processes in your body.
WARNING!
Keep out of reach of children!
Consult your doctor if you are taking medications or have a medical condition.
Details
Flavour
Apple
Blood Orange
Cola Lime
Mango
Pear
Pink Lemonade
Barcode (ISBN, UPC, etc.)
5999100001732
Food supplement suitable for before, during and after exercise