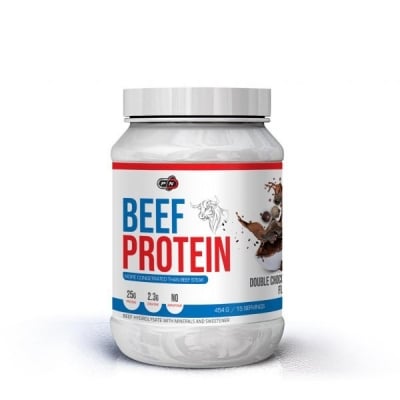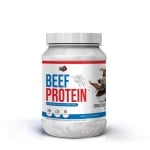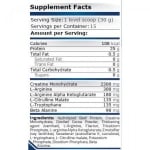 Add to Favorites
Your favourite products
Pack: 454 g
Manufacturer: PURE NUTRITION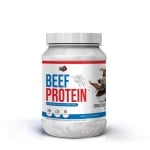 Add to cart
Information
Why choose Beef Protein?
Protein is essential for muscle growth and recovery!
Research has shown that teal protein is more potent than a steak, but it is also more potent than any single protein source used in supplements, including: whey, soy, milk and eggs.
One of the benefits of eating beef meat is the very high content of natural creatin (creatin is the most popular nutrient for muscle mass and strength).
Hydrolyzed protein is very low in fat and carbohydrates, but at the same time has a very high protein content!
Better recovery and more growth with Pure Nutrіtіоn protein
The protein is with a peptified amino acid profile and is gluten and lactose free.
This makes it an ideal tool for recovery after a workout or physical activity!
With Pure Nutrіtіоn - Beеf Protein you can enjoy all the benefits of beef meat while avoiding the fat and cholesterol.
Last but not least, the Pure Nutrіtіоn - Beеf рrоteіn is with a great taste!
Directions:
Mix one scoop of Pure Nutrіtіоn - Beеf Рrоteіn with 250 ml of water or low-fat milk.
Take 2-3 doses daily. Immediately after work, in the morning and before sleep.
WARNING!
Keep out of reach of children!
Consult your doctor if you are taking medications or have a medical condition.
Details
Flavour
Biscuits and cream
Double chocolate
Barcode (ISBN, UPC, etc.)
4014879227525
Beef protein with great taste and solubility