Beta-Alanine powder - 200 g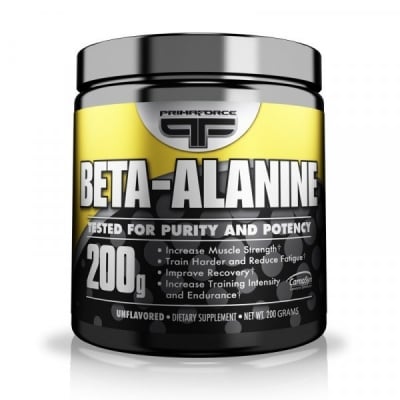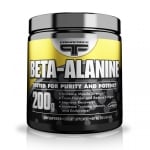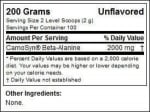 Add to Favorites
Your favourite products
Pack: 200 g
Manufacturer: PRIMAFORCE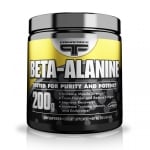 Beta-Alanine powder - 200 g
Add to cart
Information
How will the Beta-Alanine be useful to me?
Beta-alanine is one of the sports-oriented nutrients with a fully proven effect.
It is an amino acid that really works!
Surely you are familiar with the feeling at the end of a set when you perform an exercise in over 8 repetitions. The pain and the burning in the muscles that prevent you from continuing.
Primаfоrсе's beta-alаnіn іѕ just fоr thаt.
When ingested, beta-alanine breaks down to the molecule carnosine and increases its concentration in the body.
Carnosine, in turn, acts as a buffer to lactic acid, slowing its accumulation and thus increasing its muscle endurance.
With the help of Рrіmаfоrсе Beta-Alanine, you will be able to train a lot longer and harder, which in turn will also contribute to the creation of better incentives for muscle growth.
Beta-alanine is also a great supplement in case your workouts are mainly based on running, rowing, swimming and other sports that require less muscle fatigue and more endurance.
The advantage of Primaforce Beta-Alanine is that, as with their other products, the company relies on fresh raw materials.
And it is used in this way - the patented Carnosine with a high efficiency.
Usage:
The standard dosage of beta-alanine ranges between 2 and 5 grams per day. For optimum effect, we recommend taking 4-5 grams daily.
The time at which you take beta-alanine is irrelevant. You can take it when it suits you, but most people prefer to take it shortly before their workout.
If you take a dose of more than 2-3 grams, it is possible to get what is called paraesthesia. This is a sensation of buzzing/glistening all over the body.
Paraesthesia caused by beta-alanine is completely harmless and you do not need to worry. If you wish, you can divide the daily dose into several smaller ones, not exceeding 800-1000 mg and you will avoid this effect.
WARNING!
Keep out of reach of children!
Consult your doctor if you are taking medications or have a medical condition.
Details
Product type
Amino acids
Muscle mass building
Barcode (ISBN, UPC, etc.)
811445020061
Amino acid affecting endurance.