Beta Carotene Natural 25000 IU - 90 softgels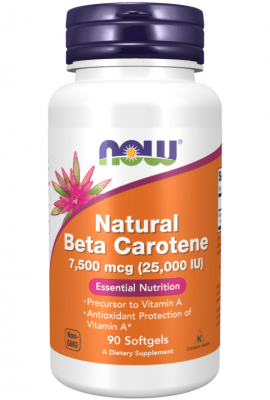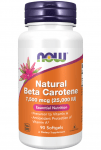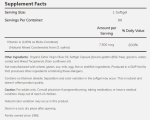 Add to Favorites
Your favourite products
Pack: 90 softgels
Manufacturer: NOW FOODS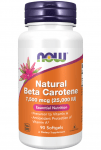 Beta Carotene Natural 25000 IU - 90 softgels
Add to cart
Information
Beta Carotene is a natural source of fat-soluble vitamin A.
Beta Carotene is a precursor of Vitamin A, which is formed in the intestines, liver and kidneys.
Beta Carotene is extracted from plants and then converted to Vitamin A.
Natural Beta Carotene acts as an antioxidant and increases the body's immunity
This vitamin also improves the action of the eyes, respiratory system and urinary tract.
This natural combination of carotenoids makes the product far more bioactive than the synthetic version.
Naturally derived Beta Carotene - is a fat soluble pro-Vitamin A source.
Vitamin A is necessary for the normal development of teeth and bones and to maintain normal reproductive functions of the human body.
Usage:
One capsule in the morning with food.
Certificates for quality:
WARNING!
Keep out of reach of children!
Consult your physician if you are taking medications or have a medical condition.
Details
Barcode (ISBN, UPC, etc.)
733739003201
Natural beta carotene to boost the immune system and reproductive function