BLACK JACK - 375 g - 30 doses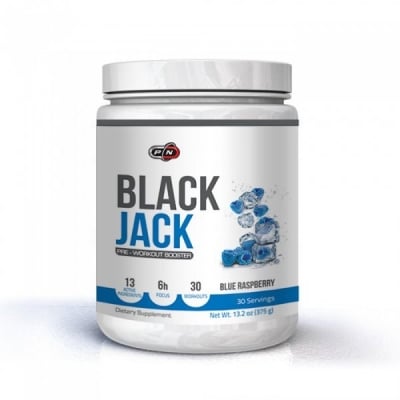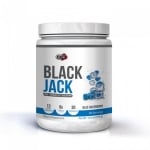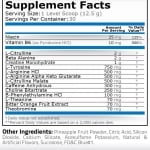 Add to Favorites
Your favourite products
Pack: 375 g
Manufacturer: PURE NUTRITION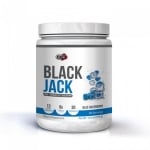 BLACK JACK - 375 g - 30 doses
Add to cart
Information
Black Jack - probably the best pre-workout at the moment!
Black Jack makes the soul burn and the muscles tense.
Forget the last failure and clear your mind, grasp firmly and don't push, only strive upwards, push with every part of your body.
History remembers many names, but it also fades into oblivion.
Pure Nutrіtіоn - Black Jack is not just a nitrogen booster!
It incorporates the four essential elements to make sure that all your workouts are smashing, so you get the results you give your money for.
This is probably the most effective and potent form of arginine.
Research has shown that in its free form, arginine is absorbed at too low a percentage to optimize muscle nitrogen balance and result in the necessary uptake of nutrients into the muscle.
This problem is solved with the patented AAKG formula.
For a difference from arginine, AAKG is almost completely absorbed in the body, acts to its full potential and does what it is supposed to do.
More power to the cells, more strength and explosiveness!
The third pillar in the formula of Black Jack is Creatine Monohydrate.
With the included creatine, the Black Jack will give you the energy boost you need to lift more weights in more sets.
Creatine will increase your strength, being one of the best ingredients for building muscle mass.
The last ingredient in the formula, but not the last, is Beta-Alanine.
Beta-Alanine's ability to reduce muscle fatigue will leave you feeling fresh and ready for new tests on your physique.
You will have the opportunity to train harder and longer, do more sets.
How to use:
Take 1 to 2 scoops 30-45 minutes before a workout, according to individual tolerance.
Always start with half or one scoop.
Do not exceed a dose of two scoops in 24 hours.
WARNING!
Keep out of reach of children!
Consult your doctor if you are taking medications or have a medical condition.
Details
Flavour
Blue raspberry
FRUIT PUNCH
Watermelon
Barcode (ISBN, UPC, etc.)
8100058329916
A powerful booster containing 13 active ingredients to increase strength and mass