Understanding Tribulus Terrestris: Benefits and Recommendations for Men in the Gym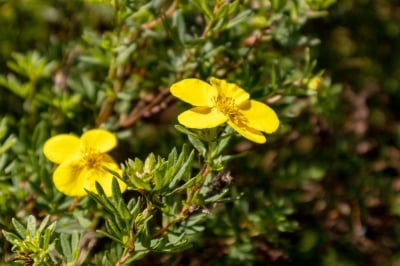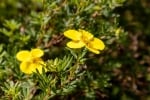 Tribulus terrestris is a flowering plant that is native to the Mediterranean but can also be found in various regions across the globe, including India, Vietnam, China, and even some parts of the Americas.
In traditional medicine, Tribulus terrestris has been utilized for its potential medicinal properties, commonly related to enhancing libido, treating urinary tract infections, and as a mood enhancer.
In recent years, this herb has garnered considerable attention for its potential role in improving athletic performance and supporting men's health.
Phytochemical Components


The efficacy of Tribulus terrestris is believed to come from its rich phytochemical constituents like steroidal saponins, flavonoids, alkaloids, and lignanamides.
The primary active ingredient in Tribulus terrestris is a steroidal saponin known as protodioscin, which is thought to be responsible for most of its therapeutic effects.
Positive Effects for Men in the Gym

Testosterone Boosting
One of the most discussed benefits of Tribulus terrestris is its ability to enhance testosterone levels.
While the evidence is not entirely conclusive, some studies suggest that Tribulus terrestris supplementation can increase the luteinizing hormone, which in turn stimulates the testes to produce more testosterone.
Elevated testosterone levels are associated with increased muscle mass, strength, and athletic performance.
Improved Stamina


Users of Tribulus terrestris often report increased stamina and reduced fatigue during exercise.
While there's not an overwhelming amount of scientific evidence to substantiate this claim, the anecdotal reports are noteworthy.
An increase in stamina allows for more extended and more efficient workouts, contributing to better performance and muscle gain.
Enhanced Recovery


The purported anti-inflammatory properties of Tribulus terrestris may help in speeding up muscle recovery.
Faster recovery from workouts means that you can get back to the gym sooner, leading to improved muscle growth and reduced muscle soreness.
Increased Libido


While not directly related to gym performance, an increase in libido is often cited as an additional benefit of Tribulus terrestris supplementation.
An enhanced libido may contribute to an overall sense of well-being, which can indirectly influence performance at the gym.
Recommendations for Intake

Dosage
A common recommended dosage is between 250 and 750 mg per day, although this can vary based on the product and individual needs.
It's always best to consult with a healthcare provider before starting any new supplement regimen.
Cycle


It is generally advised to cycle the supplement, meaning you take it for a certain period, followed by a period of abstinence.
For example, a common cycle might be 3 weeks on followed by 1 week off.
Form of Intake

Tribulus terrestris is available in various forms, including capsules, tablets, and as a powder.
Choose the form that best suits your lifestyle and preferences.
Consult a Professional
Always consult with a healthcare provider or a certified nutritionist before adding any new supplement, especially if you have pre-existing health conditions or are taking other medications.
Conclusion

Tribulus terrestris offers a range of benefits that may be particularly useful for men who are active in the gym, such as potential increases in testosterone levels, improved stamina, and enhanced recovery.
However, it is crucial to note that while anecdotal evidence and some studies suggest benefits, the scientific community has not reached a consensus on its efficacy.
Therefore, as with any supplement, exercise caution and consult with healthcare professionals for personalized advice.
Take time to understand your body and how it responds to Tribulus terrestris before incorporating it into your regular health and fitness regimen.