Boswellia 250 mg - 120 capsules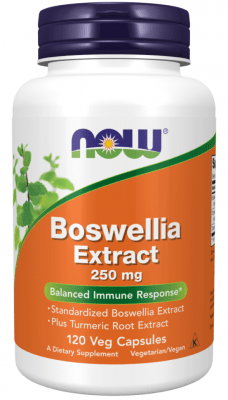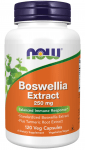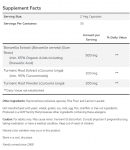 Add to Favorites
Your favourite products
Pack: 120 capsules
Manufacturer: NOW FOODS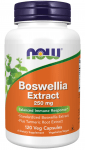 Boswellia 250 mg - 120 capsules
Add to cart
Information
Boswellia is extracted from the Indian Boswellia tree.
The most valuable feature of Boswellia is the beneficial effect it has on arthritis and joint problems.
The extract also has a positive effect on asthma and inflammation of the intestines.

The main anti-inflammatory components in the resin of boswellia are triterpenoid acids.
Boswellic acids prevent the development of leukocytes in the joint fluid and reduce the degree of damage to the articular cartilage.
Research indicates that Boswellia impacts the brain, lowers stress and worry, and helps drop swelling in the brain.
It is also claimed that Boswellia reduces symptoms in cancer diseases.
Usage:
1 capsule 1-2 times a day with food.
WARNING!
Keep out of reach of children!
Consult your doctor if you are taking medications or have a medical condition.
Details
Barcode (ISBN, UPC, etc.)
733739046147
Extract of the herb boswellia, which has a strong anti-inflammatory effect