Calcium Citrate - 250 tablets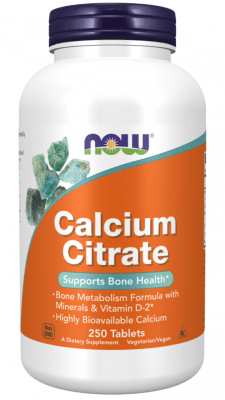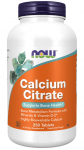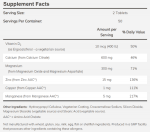 Add to Favorites
Your favourite products
Pack: 250 tablets
Manufacturer: NOW FOODS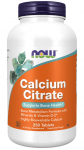 Calcium Citrate - 250 tablets
Add to cart
Information
What is the role of Calcium Citrate
Calcium Citrate is the mineral that is found in the highest amounts in the human body.
Calcium Citrate is indispensable for the construction and restoration of the jawbone and teeth, but it also plays an important role in muscle processes, clotting, the transmission of nerve impulses, and other metabolic processes and enzymatic reactions.
Calcium is used as a key element in the treatment of liver lesions, for the treatment of osteoporosis, skin and allergic diseases such as psoriasis and eczema.
Calcium Citrate is important for the strength of cell membranes.
The form of calcium in the complex formula of NOW is citrate, a bound calcium with citric acid.
This form is of the chelated organic form, which has a higher bioavailability and absorption in the body.
Calcium citrate is not inferior in bioactivity to calcium amine chelate, but is at a much more advantageous and affordable price for the average consumer.
Calcium Citrate also contains magnesium, a mineral that is necessary for energy metabolism, protein synthesis, the transmission of nerve impulses through neuromuscle synapses, and the binding of calcium to tooth substance.
Magnesium has a positive influence on the state of the reproductive system. To the formula are added vitamin D, zinc, copper, manganese, which are synergists and increase the absorption and use of calcium by the body.
Directions:
One dose 1-2 times daily with food.
Certificates for quality:
WARNING!
Keep out of reach of children!
Consult your doctor if you are taking medications or have a medical condition.
Details
Product type
Magnesium
Vitamins and minerals
Barcode (ISBN, UPC, etc.)
733739012326
Essential mineral for healthy bones and teeth