Calcium Hydroxyapatite - 120 capsules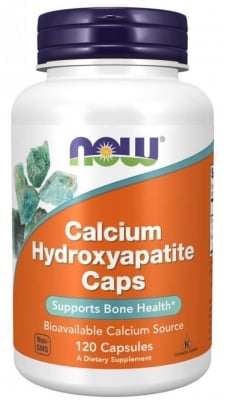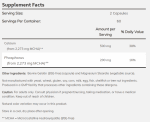 Add to Favorites
Your favourite products
Pack: 120 capsules
Manufacturer: NOW FOODS
Calcium Hydroxyapatite - 120 capsules
Add to cart
Information
What is Calcium Hydroxyapatite
NOW® Calcium Hydroxyapatite provides a bioavailable source of dietary calcium along with other nutrients that help maintain healthy body composition and function.
The Calcium Hydroxyapatite is extracted and processed naturally by australian certified young lifestock.
It is a highly absorbable source, which includes calcium, phosphorus, magnesium, proteins, minerals and amino acids that are commonly found in bone tissue.
Calcium and phosphorus are essential for the formation of healthy bones.
Calcium Hydroxyapatite:
High content of calcium and phosphorus;
Enhances the moisture content of the bones;
Prevents the occurrence of bone diseases such as osteoporosis.
Usage:
2 capsules 2 times a day with food.
WARNING!
Keep out of reach of children!
Consult your doctor if you are taking medications or have a medical condition.
Details
Product type
Calcium
Vitamins and minerals
Barcode (ISBN, UPC, etc.)
733739012531
Dietary supplement for healthy bones