Calcium with Vitamin D - 100 tablets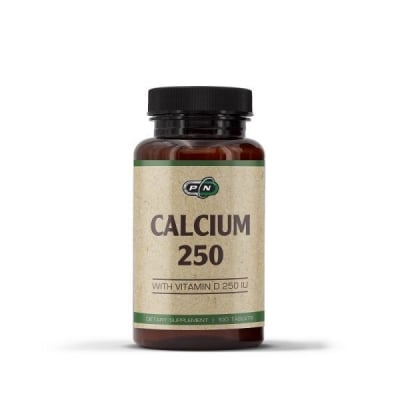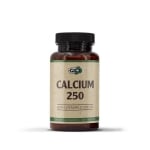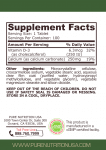 Add to Favorites
Your favourite products
Pack: 100 tablets
Manufacturer: PURE NUTRITION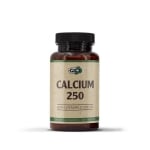 Calcium with Vitamin D - 100 tablets
Add to cart
Information
What is Calcium with Vitamin D by Pure Nutrіtіоn ?
Calcium is the most abundant mineral in the human body, mostly found in the skeletal system and teeth.
This mineral is also necessary for regulating heart rhythm, aiding in muscle function, regulating blood pressure and cholesterol levels.
Research suggests that calcium and vitamin D together may have the ability to help protect against cancer, diabetes and cardiovascular disease.
Calcium and vitamin D are two important components that work together in the body to maintain overall health.
The complex relationship between vitamin D and calcium is especially important when it comes to fat metabolism, as both are integral to maintaining cellular health.
Although it is such an important mineral, many adults and children are exposed to the risk of calcium deficiency.
How do you know if you have a calcium deficiency?
Fragile, weak bones, which are predisposed to fractures
Abnormal clotting of the ĸpeptide
Weakness
Stunting of children's growth and development
Why should you choose Calcium with Vitamin D from Pure Nutrіtіоn ?
Calcium - 250 mg
Vitamin D3 - 250 IU
GMP certificate for quality
Calcium with Vitamin D is a highly effective nutritional supplement that includes calcium and vitamin D, which act synergistically.
Health benefits of vitamin D and calcium:
Enhance bones
Promote a healthy pregnancy
Encourage burning of excess fat
Protect against cancer
Promote heart health
Directions:
To stay within the normal range of calcium and avoid low levels, about 1000 milligrams daily is recommended for adult men and women under 50 years of age.
It is recommended to take 1 tablet, 1 to 4 times a day.
WARNING!
Keep out of reach of children!
Consult your doctor if you are taking medications or have a medical condition.
Details
Product type
Calcium
Vitamins and minerals
Barcode (ISBN, UPC, etc.)
8100058353508
A healthy combination of calcium and vitamin D for healthy bones