Candida Support - 90 capsules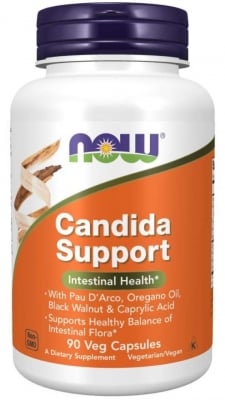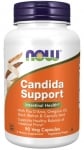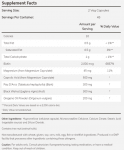 Add to Favorites
Your favourite products
Pack: 90 capsules
Manufacturer: NOW FOODS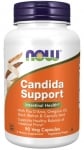 Candida Support - 90 capsules
Add to cart
Information
Candida Support is a highly effective supplement from NОW Fооdѕ for a healthy digestive system
Candida Support has a combination of the following ingredients:
Pau Darco (Baldachin tree)
Immunostimulant and keeps the digestive system in good health, making it inhospitable to parasites, bacteria, fungal and viral infections;
Black Walnut
It helps to purify parasites from the gastrointestinal flora;
Oregano Oil
Provides strong anticoagulant properties and cleanses the digestive system of parasites, prevents the multiplication of disease-causing bacteria;
Biotin (Vitamin B-complex)
Biotin is produced by the "good" bacteria in the digestive system.
When the "good" bacteria in the gastrointestinal flora are reduced, biotin deficiency is possible, leading to a number of complications in the body.
An adequate amount of biotin ensures good health for the body.
Caprylic acid (a naturally occurring fatty acid extracted from plants)
Supports the intestinal flora as it reduces fermentation processes formed by fungal growths unfavourable to the digestive system.
The combination of ingredients in Candida Support has been selected to provide a healthy balance of bacteria in the digestive system, which are essential for efficient digestion and cleansing of parasites and harmful agents that cause disease and digestive upset.
The bacteria living in the digestive system not only aid digestion, but also produce certain vitamins and improve the processes of digestion.
Usage:
One capsule 2 times daily with food.
WARNING!
Keep out of reach of children!
Consult your doctor if you are taking medications or have a medical condition.
Details
Barcode (ISBN, UPC, etc.)
733739033086
Improve digestive system functions