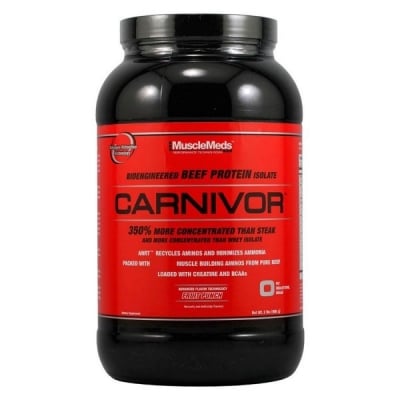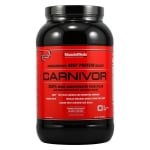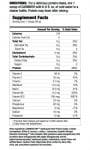 Add to Favorites
Your favourite products
Pack: 908 g
Manufacturer: MUSCLEMEDS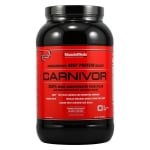 Add to cart
Information
Carnivor is the world's first protein isolate from the world famous brand Muѕсlеmеdѕ.
This type of protein is gaining popularity in sports circles, as it is rich in creatine monohydrate and its benefits ca promote muscle growth and improve the performance of trainers.
The meat protein is very well balanced and easy and quick to prepare and consume.
From one serving we get 23 grams of protein isolate and the amount of fat and therefore cholesterol is reduced to "0".
Also the product of MuscleMeds is:
free of lactose
sugar-free
gluten-free
This makes it suitable for even the most discerning consumers. The absorption of the protein is extremely fast and easy.
Carnivor Beef Protein is approved by the world anti-doping organization and is a safe choice for everyone who chooses to trust the map.
How to use:
Take 1 dose before and after workouts or whenever you need a protein boost.
WARNING!
Keep out of reach of children!
Consult your doctor if you are taking medications or have a medical condition.
Details
Flavour
Biscuits and cream
Blue raspberry
Chocolate
Chocolate peanut butter
Vanilla
Barcode (ISBN, UPC, etc.)
891597002689
Protein isolate of beef. Stimulates muscle building and is an ideal source of protein.