Carnivor Beef Amino - 300 tablets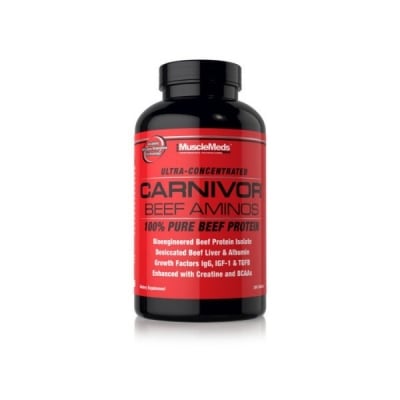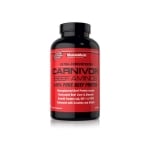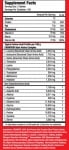 Add to Favorites
Your favourite products
Pack: 300 tablets
Manufacturer: MUSCLEMEDS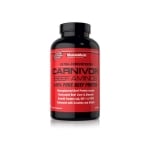 Carnivor Beef Amino - 300 tablets
Add to cart
Information
Carnivor Beef Amino are 100% pure aminos that use a patented technology to provide higher levels of active aminos.
Carnivor Beef Amino contain high concentrations of amino acids made from the best beef sources - beef protein isolate, beef albumin, dried argentinian liver, and beef immunoglobulin.
Each tablet provides a full complement of interchangeable and essential aminos, as well as a large number of BCAAs.
As an addition, Carnivor Beef Amino also contain BCAAѕ, which help in the purification and better recovery of the remaining amino acids.
Directions for use:
Take 2-3 doses daily in several receptions. With meal, before, after workout, before bedtime.
WARNING!
Keep out of reach of children!
Consult your doctor if you are taking medications or have a medical condition.
Details
Barcode (ISBN, UPC, etc.)
891597002757
Beef amino acids in tablets. Speed up the recovery processes in the body.