Cascara Sagrada 450 mg - 250 capsules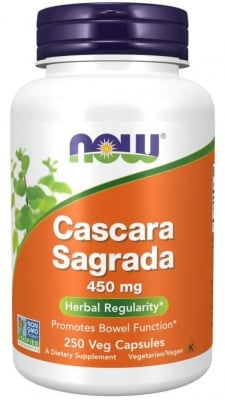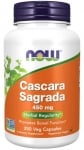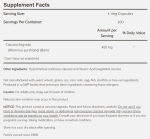 Add to Favorites
Your favourite products
Pack: 250 capsules
Manufacturer: NOW FOODS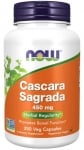 Cascara Sagrada 450 mg - 250 capsules
Add to cart
Information
Cascara Sagrada (buckthorn) is used as a laxative in acute or chronic constipation
It cleanses the intestines even in case of inflammation of the mucous membrane, helping for its healing.
The action of Cascara Sagrada occurs 8-10 hours after taking the capsules, so it is recommended to take it immediately before bedtime.
Benefits of taking Cascara Sagrada
It is recommended that not to be taken together, before or after medicines for the same purpose.
Cascara Sagrada is considered one of the safest laxatives.
The product has no side effects on the body.
Also, the body does not get used to its action.
Usage:
1-2 capsules 1 or 2 times a day with water or juice, preferably on an empty stomach.
WARNING!
Keep out of reach of children!
Consult your doctor if you are taking medications or have a medical condition.
Details
Barcode (ISBN, UPC, etc.)
733739046239