Chela MZB Sport Formula - 60 capsules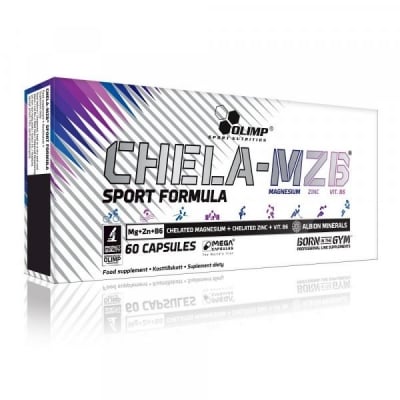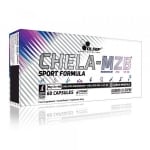 Add to Favorites
Your favourite products
Pack: 60 capsules
Manufacturer: OLIMP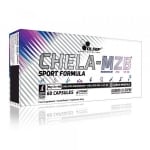 Chela MZB Sport Formula - 60 capsules
Add to cart
Information
Chela MZB® Mega Caps® - zinc, magnesium and vitamin B6 with better absorption than ever!
Undoubtedly, ZMA is one of the most popular and highly effective formulas, which:
improve protein absorption
help to increase muscle mass
reduces cramps
improves electrolyte balance
CHELA-MZB® Mega Caps® is based on the patented ZMA formula.
What is the difference ?
Chela MZB® Mega Caps® contains magnesium and zinc in patented chelated forms, which have a much higher absorption rate.
Better absorption of the formula helps:
Improves the recovery of the nervous system
Reduction of cortisol levels
Increasing testosterone
Usage:
1-2 capsules per day, 1 hour before sleep with plenty of water.
WARNING!
Keep out of reach of children!
Consult your physician if you are taking medications or have a medical condition.
Details
Product type
Immunostimulants
Vitamins and minerals
Barcode (ISBN, UPC, etc.)
5901330004209
Zinc, magnesium and vitamin B6 to reduce muscle cramps