Chlorella 1000 mg - 120 tablets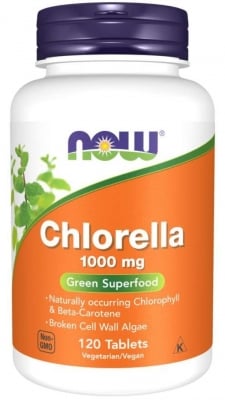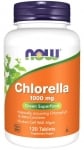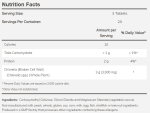 Add to Favorites
Your favourite products
Pack: 120 tablets
Manufacturer: NOW FOODS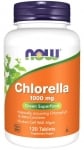 Chlorella 1000 mg - 120 tablets
Add to cart
Information
What is the Chlorella ?
Chlorella is a type of green algae that contains the most amount of chlorophyll in the world.
Chlorella supplies the body with high levels of beta-carroten, Vitamin B12, iron, PHK and DNA, as well as an irreplaceable number of proteins.
Health benefits of taking NOW - Chlorella
Chlorella - Chlorella supports the detoxication in living organisms, is used in the treatment of radiation sickness, reduces cholesterol and blood pressure, strengthens the immune system and enhances healing processes.
The algae cell wall traps heavy metals and radiation and sends them where they belong - out of the body.
Chlorella improves digestion, absorption and excretion - the fibers in the algae's structure stimulate peristalsis, promote the growth of beneficial aerobic bacteria and regular excretion.
This green micro seaweed is suitable for use by people suffering from gastritis and colitis, ulcers and haemorrhoids.
Usage:
3 tablets daily, with food.
WARNING!
Keep out of reach of children!
Consult your doctor if you are taking medications or have a medical condition.
Details
Barcode (ISBN, UPC, etc.)
733739026323
Natural food supplement for detoxification and improved digestion