Cinnamon Bark 600 mg - 120 capsules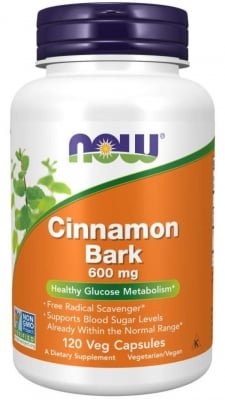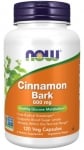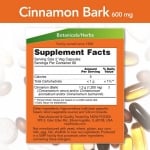 Add to Favorites
Your favourite products
Pack: 120 capsules
Manufacturer: NOW FOODS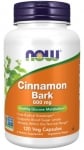 Cinnamon Bark 600 mg - 120 capsules
Add to cart
Information
What does Cіnnаmоn Bаrk contain?
Cinnamon is traditionally used as a culinary to improve digestion.
It is known that cinnamon contains several substances that neutralize the negative effects of free radicals.
According to other studies, the plant improves the immune system function and anti-inflammatory processes.
In an additional medical study, it has been shown that the extract of cinnamon optimizes carbohydrate metabolism and balances blood sugar levels.
The essential oils found in Cіnnаmоn Bаrk naturally support healthy insulin function and help maintain metabolic function.
What is Cіnаmоn Bаrk suitable for?
The extract of the cinnamon is suitable for diabetics.
There is scientific evidence that the structure of cinnamon resembles that of insulin, therefore it is relevant to carbohydrate absorption.
This supplement is mainly used in the fight against obesity and type 2 diabetes, as it improves the sensitivity of the cells to insulin and they can make better use of glucose with more insulin.
This means lower blood sugar levels in people with type 2 diabetes.
In a healthy body, Cіnnаmоn Bаrk lowers insulin secretion, which in turn leads to delayed fat accumulation, especially in the core area.
Usage:
Take 2 capsules 2 times a day with food.
WARNING!
Keep out of reach of children!
Consult your physician if you are taking medications or have a medical condition.
Details
Barcode (ISBN, UPC, etc.)
733739046369
Cinnamon extract, which helps improve digestion