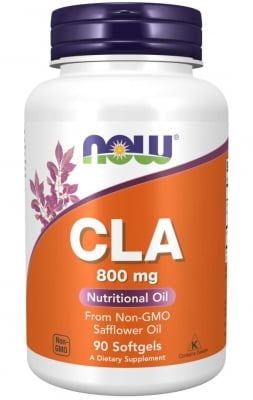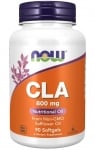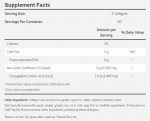 Add to Favorites
Your favourite products
Pack: 90 softgels
Manufacturer: NOW FOODS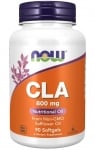 Add to cart
Information
What is CLA ?
Conjugated Linoleic Acid is an isomer of linoleic acid, which refers to omega-6 fatty acids.
CLA reduces body fat
Having the strongest effect on those in the core area.
CLA reduces the enzymes responsible for the increase in the size of the fatty cells, reduces the high levels of glucose in the body.
Health benefits of taking CLA
CLA also increases the muscle mass, participates in the immune system, prevents some types of cancer, reduces the development of atherosclerosis and improves the cardiovascular system.
In addition, Conjugated Linoleic Acid - CLA also has an anticatabolic effect.
Significant effect in reducing adiposity and increasing muscle fat is achieved at doses of 3-4 grams of CLA daily (depending on body weight) for 2-3 months.
The intake of this fatty acid should be combined with diet and exercise.
Usage:
One capsule 60 minutes before meals - 1-2 times daily.
WARNING!
Keep out of reach of children!
Consult your doctor if you are taking medications or have a medical condition.
Details
Barcode (ISBN, UPC, etc.)
733739017277
Conjugated linoleic acid for body fat reduction and weight loss