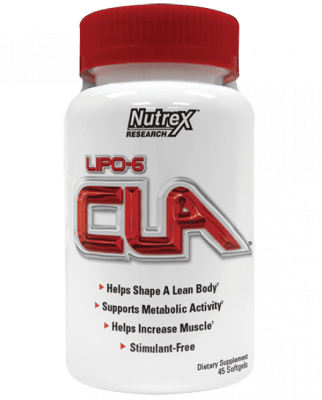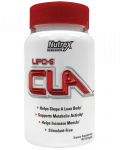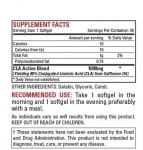 Add to Favorites
Your favourite products
Pack: 45 softgels
Manufacturer: NUTREX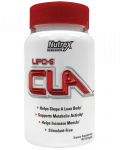 Add to cart
Information
CLA is a powerful and popular fat burning supplement.
Lipo 6 CLA is a highly enthusiastic, natural form of Conjugated Linoleic Acid ( CLA ).
The power of CLA is in its powerful dragees for fast absorption and fast results.
This forward-thinking method of delivering fast-acting fat-burning ingredients makes CLA one of the best choices when it comes to weight loss supplements.
Lipo 6 CLA promotes pure muscle development and aids fat burning.
Works in everyone, men or women, fitness enthusiasts or body builders.
By contributing to a higher metabolic rate, CLA can be included as part of your diet.
Lipo 6 CLA is stimulant-free and can be easily combined with other dietary supplements.
Directions:
Start with 2 capsules for the first few days - 1 capsule 30 minutes before breakfast in the morning and another 1 capsule in the afternoon.
WARNING!
Keep out of reach of children!
Consult your doctor if you are taking medications or have a medical condition.
Details
Barcode (ISBN, UPC, etc.)
853237000202
Conjugated linoic acid, reducing the percentage of subcutaneous fat in favour of muscle mass.