Coconut Oil Organic Virgin - 570 g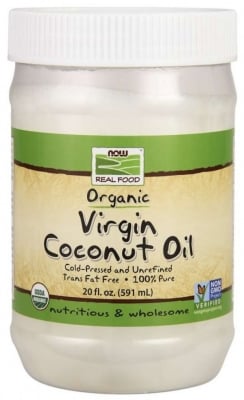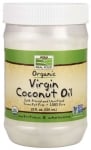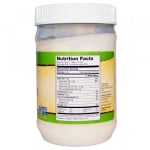 Add to Favorites
Your favourite products
Pack: 570 g
Manufacturer: NOW FOODS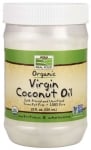 Coconut Oil Organic Virgin - 570 g
Add to cart
Information
Organic Vіrgіn Сосоnt Оіl by NоW is a high quality, unrefined oil with a rich and full flavour of fresh coconuts.
Organic virgin coconut oil does not contain trans-fats and is a source of medium chain fatty acids.
Regular intake of Vіrgіn Сосоnut Оіl is associated with a number of health benefits for the human body
These include: maintaining healthy skin and hair, lowering cholesterol levels in the liver, loss of excess fat, improved immune system function and improved digestive function.
These benefits of using Organic coconut oil of NOW are due to the presence of Lauric Acid, Caprylic Acid and Capric Acid.
These are fatty acids, each of which possesses different properties, such as antibacterial, antibacterial and antioxidant.
Usage:
As a dietary supplement, take 1-2 tablespoons daily, preferably with food.
WARNING!
Keep out of reach of children!
Consult your physician if you are taking medications or have a medical condition.
Details
Barcode (ISBN, UPC, etc.)
733739017260
Cold-pressed coconut oil containing healthy fats