Cod Liver Oil 1000 mg - 90 softgels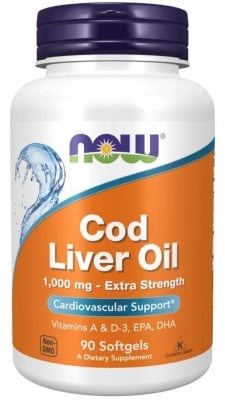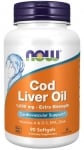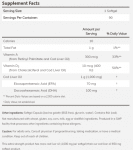 Add to Favorites
Your favourite products
Pack: 90 softgels
Manufacturer: NOW FOODS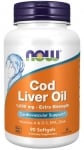 Cod Liver Oil 1000 mg - 90 softgels
Add to cart
Information
The benefits of Cod Liver Oil
Helps cardiac system
High levels of natural Vitamin A, Vitamin D-3, EPA and DHA fatty acids
Distilled potassium
GMP certificate for quality
Cod Liver Oil against heart disease
Numerous scientific studies support the thesis that intake of EPA and DHA omega-3 fatty acids from dietary sources significantly reduces the risk of developing heart problems.
The natural Cod Liver Oil in the NоW Fооdѕ product is distilled and produced to the highest standards and requirements.
The product is tested for potentially high levels of contaminants such as lead, heavy metals, PCVs, dioxins.
Usage:
Take 1 capsule daily with food.
It is a good idea to combine the product with CoQ10.
WARNING!
Keep out of reach of children!
Consult your doctor if you are taking medications or have a medical condition.
Details
Barcode (ISBN, UPC, etc.)
733739017437
Cod liver oil. Rich in vitamin A and D3. Support for the cardiovascular system.